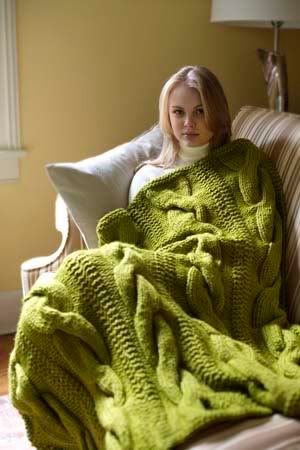 for her afghan.
Made from 9 skeins of Lion Brand Wool-Ease Thick & Quick (color Denim)
on size 13 needles it should knit up quickly.
This is my first CABLE project. My daughter said, "You better call someone from the knitting group right away, you don't know what you're doing!!"
Daughter # 1 is looking through books and patterns to choose her afghan. Meanwhile, here in Cleveland, we are in the middle of a BLIZZARD and the high temperature for Monday is only 2 degrees and negative 16 with the wind chill. We'll probably have a "SNOW DAY".