I won an autographed copy of the book, "Family Tree"
by Barbara Delinsky.
Sponsored by Berroco Yarns.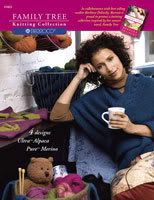 Of course, I would have rather won the pattern book than the novel.
Who has time to read with all the knitting going on?
It looks like a captivating story, I may just have to put down the needles to read it!
Thank you, Berroco.