FRIDAY
Greetings from Stitches East in Baltimore, Maryland where I just can't seem to get my hands on enough yarn. Weather is much better here than back in Cleveland where we had no electricity (AGAIN) last night due to snow, I guess.
Several people are here from my knitting guild, we're all walking down to the Inner Harbor later for dinner at
Legal Sea Food Restaurant
.
What a treat to meet the owner of Berroco yarns, Warren Wheelock, and 2 of the Berroco designers -
Norah Gaughan
and
Margery Winter
.
Samples of their yarns were available to take home and I learned some tips about how to solve the online "treasure hunts" at the
Berroco
website. I complimented them on being one of my favorite websites for free patterns.
I met the one and only
KAFFE FASSETT
who is here doing book signings. It was really cool, he showed us stuff in his knitting bag that he's working on !! Patterns, designs, and a sock pattern to be engineering into self-patterning yarn. He was very fun. I wanted to get a picture but I didn't have the nerve.....Well, there's still tomorrow and Sunday !!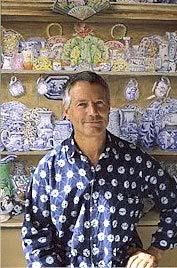 The most interesting thing I purchased so far is a
HAMANKA KUMIHIMO DISC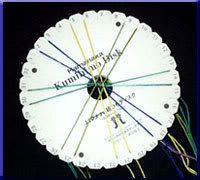 with instructions mostly in Japanese, it is a braiding card with thread to make cords and braids.
Stay tuned for more FROM ME from STITCHES EAST - BALTIMORE
SATURDAY
Today I walked to the Inner Harbor and visited
HARBORPLACE
and the Light and Pratt Street shopping Pavilions.
Wonderful lunch at
EDO SUSHI
overlooking the bay area.
From there I walked a few blocks to
HISTORIC FEDERAL HILL
. Well worth the trip to visit on St. Charles St. -
Lucinda Gallery, the Cross Street Market, Vanessa's Vintage Treas
ures
, the
Life Smells Good
aromatherapy shop and blending bar and
The Gilded Peach
.
E. Cross street featured
Pandora's Box and Zelda's Zen
where I purchased a most unusual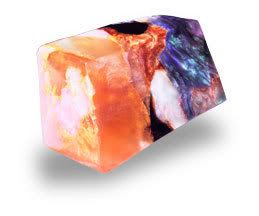 SOAP ROCK
that I got for my mother because she always says, "Keep it for yourself, you don't need to get me anything!"
Zelda's also featured these beautiful wool felted bags from
RISING TIDE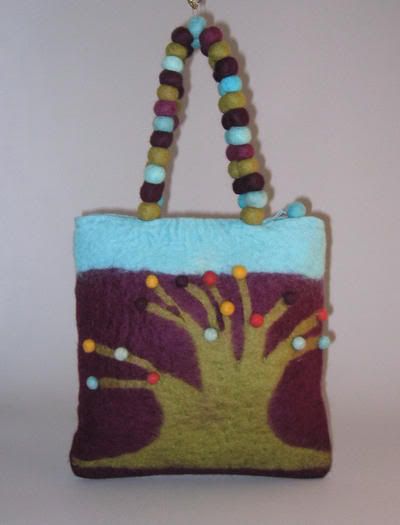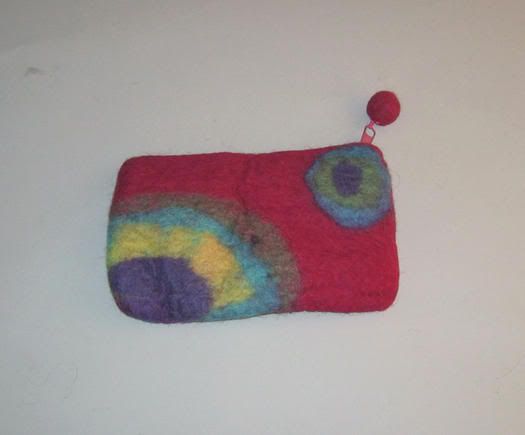 Now, back at the Day's Inn with my free internet access, I'm resting and getting ready for tonight's Stitches Student Banquet where I hope to win a door prize !!


******************
Thanks to all the generous donations, no one went home empty handed.
I won 2 skeins of
Cascade Fixation
sock yarn and one skein of
Plymouth BOKU
with the felted purse pattern.
Lily Chin was dressed up as "Annie" in full hand knit costume and wig.
It was especially cool to have Judy Ditmore of
Interlacements
see me in the Beaded Scarf I had just finished made from her yarn and beads. She took a minute to fix the scarf and tied it in a special way on me.
Judy Ditmore also gave away a FREE Feather and Fan Shawl pattern made from 1 skein of her 100% Rayon yarn called "Rick Rack".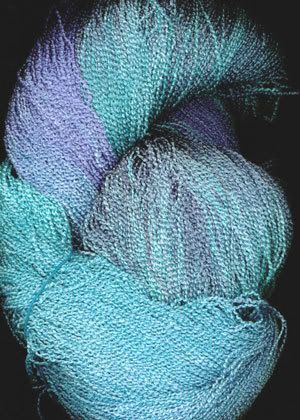 Stitches picked
Ann Rubin
, the founder of
afghans for Afghans
, as the
"Knitter of the Year".
GOOD NIGHT !!
SUNDAY
Highlights of the market included meeting the owners of
Cascade Yarns
,
seeing and feeling the amazing needle felted PUMPKINS from
Decadent Fibers
,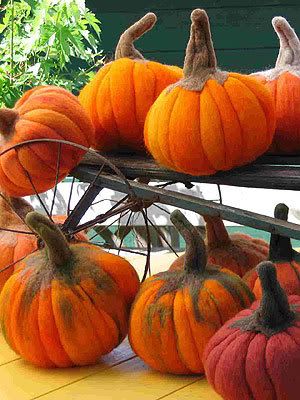 and seeing the beautiful handcrafted buttons and shawl closures by
MOVING MUD
.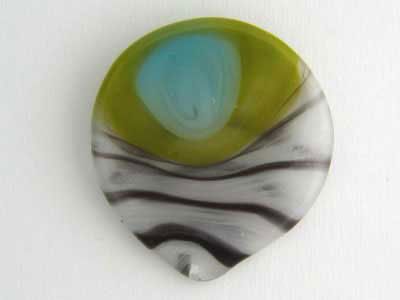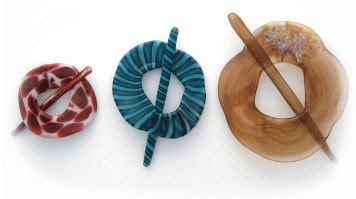 There were plenty of kits made up to make the
Fiber Trends
Felted HEDGEHOG
which is so cute and I just may have to make one in the future.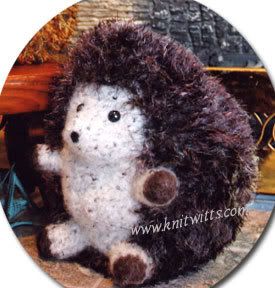 My most fun and unusual purchase is the
JELLY YARNS PURSE KIT
. "Created from a fiber thin plastic, Jelly Yarn® knits up best on metal needles into a cool glossy texture. Jelly Yarn® is not cord or flat lanyard but round, pliable vinyl that is specially formulated for knitting and crochet. Jelly Yarn® is available in 9 yummy colors and 2 weights." The black is called and actually looks like LICORICE. You've got to see it and feel it to believe it !!
My purchases included a kit to make the
NONI BOBBLE BAG
, including the handle and only enough yarn of each color needed to make the small bobbles.
Also, at the BAG SALE from
THE YARN LADY
in Laguna, California --- I purchased at 75 % off skeins of
NORO BIG BEBE and BERROCO HUSH
. How can you go wrong??
I was lucky to get in line at the Information Desk just in time (on the 3rd attempt) to receive a
FREE learn to crochet kit from COATS & CLARKS
. Free yarn, info, and a crochet hook !!
What a deal !!
I bought 1 skein of
OPAL SOCK YARN
and 1 skein of
On Line Linie SMASH
at 50 % off. I was glad to see that there were plenty - but not enough ! - of show special prices on yarns.
Jane Sowerby's book,
"Victorian Lace"
,
was well represented as Jane was around to sign the book and her knit lace pieces were modeled and featured at the show.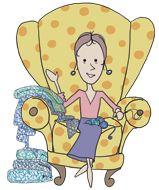 I enjoyed the Balitmore location of Stitches East better than Stitches Midwest in Chicago. I'll be sure to visit Stitches East again and again !