MY REPORT FROM KNITTER'S FANTASY
APRIL 1, 2006



REPORT FROM KNITTER'S FANTASY 2006
This event is held every year on the first Saturday of April in
Warren, Ohio.
This year's sponsor was the

Western Reserve Knitting Guild.
Vendors, shopping, networking, swap table, fashion show, lunch, morning and afternoon classes, door prizes, raffle, and MORE !!!
HIGHLIGHTS:
2 Knitting for Charity collections----please click on the charity graphic logos
to go to the sites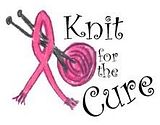 MY CLASSES
TIP TO WRIST I-CORD GLOVES
with
PATRICIA WILLIAMS-JONES
"Sistas in Stitches"
(Pat also modeled several amazing knitted outfits for the fashion show including PJ's, 2 piece suit, long coat, and BOOTS !!!)
I am using CASCADE FIXATION
1 skein for both gloves
I was pleasantly suprised to see how this wonderful, stretchy yarn STRIPES!!
Today I will be calling Pat to figure out how to connect the fingers !!
ENTRELAC
I hope to understand this technique because I have yarns and patterns for the

Entrelac Scarf Pattern by Lucy Neatby
and
Entrelac Felted Tote from Knit Picks

ready to knit !!
PURCHASES
COUNTRY SILK CALYPSO - 10 oz. / 2000 yards
AND
I discovered a new FELTED BAG
DESIGNER:

NONI BAGS
check out her patterns here:
http://www.nonibags.com/Nonibrochure.pdf
FAVORITE VENDOR

KNIT WIT KNITS in Salem, OHIO



MARK YOUR CALENDARS FOR NEXT YEAR! When my guild,

the NORTHCOAST KNITTING GUILD will be in charge of the event !!!